Since 1992, MARTINET-LONGEANIE law firm has specialised in:
commercial law
labour law
médiation et arbitrage
sports law
This is the fruit of the founding of two renowned law firms in Paris, where Ms. MARTINET- LONGEANIE took her first steps and learned to advise and represent her clients.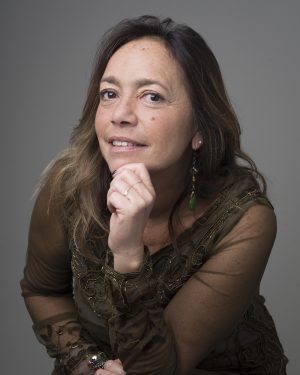 And this is how the firm itself took its first steps, resolving disputes between partners of a corporation undergoing a separation process.
This obviously requires knowledge of commercial leases, company law and contract law.
A company's articles of association or shareholders' agreement indeed reflect the agreement between people joining forces: they represent their will.
However, combining a corporate mandate and an employment contract is an everyday situation.
The firm has therefore also acquired a certain experience in labour law.
Indeed, it is difficult to examine commercial law without involving labour law.
The firm's areas of speciality have all been addressed through publications and advisory service for various associations...
Thus, for the "Gazette du Palais" (a weekly law review) on debt collection, we participated in the work of the French Association for Services and Management, this time in the drafting of the single assessment document for professional risks, the drafting of ACTISS PARTNER's newsletters on the independent receiver (a third party appointed by the Court who often assists you to settle disputes between shareholders or others) as well as the work of the Franco-British Chamber of Commerce on debt collection and labour law.
We also took part in the work of the MEDEF (largest employer federation in France) where we hosted breakfast meetings on our areas of speciality, when we did not organise them ourselves.
We have also acted on behalf of the COMUNDI group (Jurisclasseur) in the field of general training in commercial contracts.
Choosing us means we will be at your side, listening attentively and precisely and responding swiftly to your difficulties.
The firm's philosophy is to stay resolutely human and understand the weight of your problems…
Ms. MARTINET-LONGEANIE, who holds a MAS in private law and a MAS in English and North American business law, was sworn in on 11 March 1992.
For more than 28 years, she has been practicing with a sense of responsiveness and accuracy, handling - in French and/or English –the assignments entrusted to her, with a smile on her face.
She boasts substantial experience which she constantly refreshes to adapt to your changing needs.
She also taught civil law at Paris II University and teaches commercial law at the Paris EFB (Bar Training School).
Ms. MARTINET-LONGEANIE has been acting since 1997 for both private individuals and professionals. The firm's areas of speciality are French commercial law, French labour law as well as English and North American business law and international law.
Ms. MARTINET-LONGEANIE has been appointed Judge-Mediator at the International Court of Mediation and Arbitration (CIMEDA) on 26 November 2019, after having been appointed, in 2006, arbitrator at the French Committee of the ICC (International Court of Arbitration of the International Chamber of Commerce).
Laurence MARTINET-LONGEANIE
Member of the Paris Bar
Judge-Mediator at the International Court of Mediation and Arbitration
MÉDIARBITRAGE©